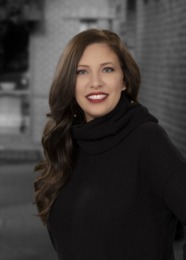 With over 20 years of experience in client based professions, in 2019 I decided to make the leap into real estate. I am excited to combine both my passion for real estate with my desire to help. I live in Central Oregon with my family and love to take advantage of all the area has to offer.
Having been on both sides of a real estate transaction, I understand the gravity and responsibility I am trusted with as your Broker. My goal is to guide you through the buying or selling process while making it as easy and stress-free as possible.
Testimonials
My husband and I just bought our first home! We are so greatful for Dani and krissy! They helped us
understand what was going on every step of the way. Anytime I had questions day or night they answered their phones. They both worked so hard to get us everything we wanted and went beyond our expectations. We thought buying a home was going to be such a nightmare from what we had heard from several others but with this team by our side it was super painless. I'd do it again tomorrow! Thank you both for all the hours you put in. Thank you for making our home buying experience fun and rewarding.
Ashley and Ben
These two women have got it all! My husband and I just started the house buying process for the seco
nd time last week, and let me tell you...Danielle and Krissy are unlike any realtors I've ever worked with. They ask the right questions, they work hard for you EVERYDAY, they are dedicated to making this important life step effortless. I truly cannot say enough good things about them! They make the perfect team! My first house buying experience was just short of a freaking nightmare, Danielle and Krissy have already surpassed my husband and I's expectations! I am so happy to have this team working hard for us! They put in the hours and work around the clock to get you options. Do yourself a favor and invest in this dynamic duo! I can't wait to get into my new forever home thanks to Danielle and Krissy! ????????????
Jaimee B.